Robotics Team 303 held Charlie Run to raise funds in memory of a former student
By Meera Gharat
Co-Editor
The Prowler, Bridgewater-Raritan High School news site
Raise money and run for an old friend.
Those were the goals when, on Saturday, June 3,, the Bridgewater-Raritan High School's robotics team held its very first Charlie Run on the school campus.
The event's mission by Robotics Team 303 was to raise money for scholarships for LGBTQ+ youth looking to pursue STEM careers.
Charlie Schulz was a BRHS alum and robotics team member, where he was on the drive team for three years. As a transgender youth, he spent time both in high school and in The College of New Jersey as a human justice activist.
According to Charlie, "Everything is valid, except for bullying, invalidity, and pineapple pizza."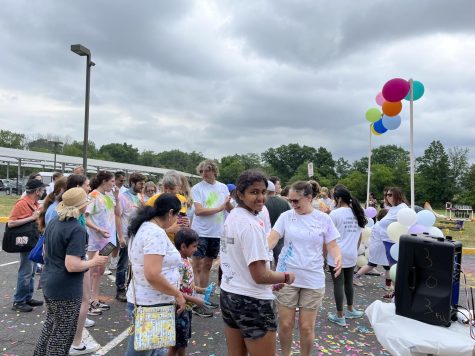 Unfortunately, Charlie passed away in 2019, after losing his battle with mental health issues. The run was held in his memory to honor his commitment to LGBTQ+ activism.
Wynn Schulz, Charlie's father, said he was "impressed and proud of everybody" at the event. Elizabeth Schulz, Charlie's mother, said she was "completely floored."
Charlie's parents have been vocal about LGBTQ+ activism, helping to create the hashtag #iamvalid to spread awareness and to set up a foundation to support LGBTQ+ youth in STEAM fields through scholarships.
Mr. Schulz said he hopes the Charlie Run will promote the message that people must be "more welcoming and include, not exclude. They struggle with that, but we will overcome it someday… and allow people to be their authentic selves."
Mrs. Schulz said that the event should be an example of spreading love and awareness. She said, "Robotics has been more accepting and inclusive than any other group. [Through robotics] Charlie was able to figure out who he was in the company of people his own age."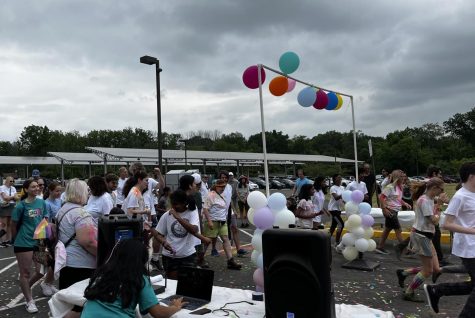 Mr. Schulz added that "Charlie found a great community here…and it feels like all of the kids on the team now, that never got a chance to meet Charlie, know and respect him. They respect what he stood for."
The event included a Color Run, various STEAM activities, live music, and a guest speaker. It raised awareness for LGBTQIA+ issues and promoted inclusivity within STEAM fields. Benny Chan, Professor of Chemistry at TCNJ, also spoke about the importance of inclusivity and equity in STEM fields.
The Charlie Run was planned mostly by two members of the team, sophomore Riya Shenvi, and senior Jiya Mody.
Jiya said the event took a lot of time and collaboration with the administration to plan out. She said the team "really wanted to focus on diversity and inclusion", and the Charlie Run was the perfect event to do so.
Riya Shenvi acts as Fundraising Supervisor for the robotics team, She said she came up with the idea for a Charlie Run to "celebrate Charlie and his message of inclusivity [and] acceptance." The event was planned for June to coincide with Pride Month and the celebration of LGBTQ+ identities.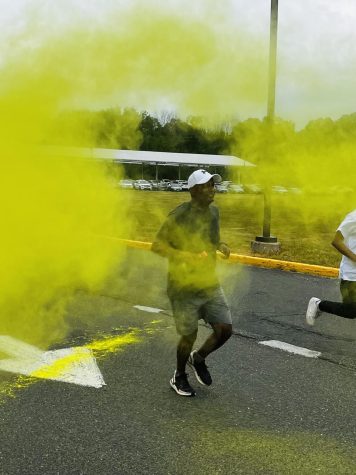 To Riya, this event was "the biggest of the year" for robotics, and she is looking forward to continuing it next year. She said the planning was a "big process" but that the team and the "wonderful, very supportive community" overall made the project feasible.
Her favorite part of this year's run was the Color Toss at the beginning. She said, "It was such a beautiful moment of everyone together and having fun. At that moment, it was amazing."
Mrs. Schulz said, "[Charlie] just wanted to be a regular guy. He wouldn't want his name on the event." She believes Charlie would have loved to see the crowd and the team's efforts to promote inclusivity.
Mr. Schulz also added that "Charlie was a humble, gentle soul. He would be so happy this is happening and that his message is getting through."
Team 303 has raised over $5,000 for their scholarship. To help them meet their goal, you can contribute at https://go.rallyup.com/team303-charlierun.